Digitalization
Cloud based ICAPS©
Thanks to our sister company Axians Cloud Builder, we moved ICAPS© – a well known Commissioning Management System – to a cloud architecture.
Overall, it simplifies the deployment of ICAPS© on any project:
No local software installation
Secured database access from anywhere with an internet connection
Possible to provide a sandbox for ICAPS© training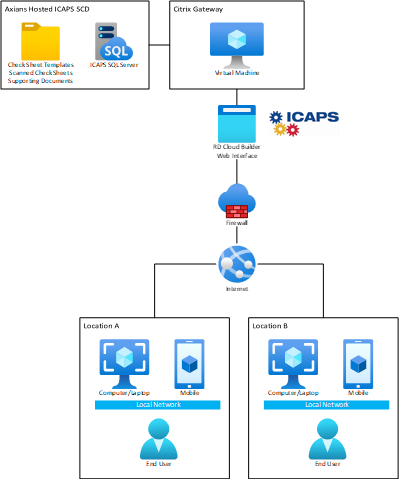 TIPS – TeePee ICAPS© Paperless Solution
From Paper to tablet with TeePee
Actemium Oil & Gas Commissioning, with the help of our sister company Actemium Lille Digital Solution (ALDS), developed a web and tablet version of ICAPS©.
This mobile version can be used to fill Check Sheets and handle Punch Lists on any project using OPERCOM® and our cloud based ICAPS©. This modern and innovative solution modernizes in a safe,  refreshing and seamless the time-tested ICAPS©.

Standardized Reports
Actemium Oil & Gas Commissioning develops interactive dashboard directly linked to the Systems Completion Database to allow close progress monitoring and improve the visualization form of the progress reports (Engineering, Execution, Punch List)
This Dashboard is built on Microsoft PowerBI and is:
Interactive
Standardized for all our projects
Customizable upon request
Accessible from anywhere with an internet connection

If you want to learn more about OPERCOM® and  ICAPS©, contact us!
Innovation and general improvments
Mark-Up improvement
We designed MarkUp Tool to increase drastically the quality of the sub-system delineation. This tool provides efficiency for the commissioning process by:
Saving time
Simplifying colors / sub-system selection
Improving updates
Generating progress reports
Benchmarking
As a continuous improvement process, we intend to collect data on real time on our projects. To this end, we are using an internal to benchmark Commissioning Tasks and project progress. This web-based tool is deployed on all our project to monitor Commissioning Engineering and Commissioning Execution.
If you want to learn more about our digitalization tools, contact us!